This page is the brochure for your selected program. You can view the provided information for this program on this page and click on the available buttons for additional options.
Rome, Italy
(Outgoing Program)
There are currently no active application cycles for this program.
John Cabot University is located along the banks of the Tiber River in the vibrant Trastevere quarter — historically known as the artists' district — on the grounds of the prestigious Accademia Nazionale dei Lincei where Galileo once lived and worked. The University combines the academic quality of an independent, accredited university while giving you the services and care of a study abroad program. JCU is an American university so you will find the academic structure similar to a university in the US. John Cabot University faculty, staff, and students are proud to be part of an American university overseas with a unique and friendly student population of Italians, Americans, and international students. Small cobblestone streets and outdoor cafes characterize the neighborhood surrounding JCU, which makes it a perfect place to study and meet with friends as you enjoy the historic center of Rome.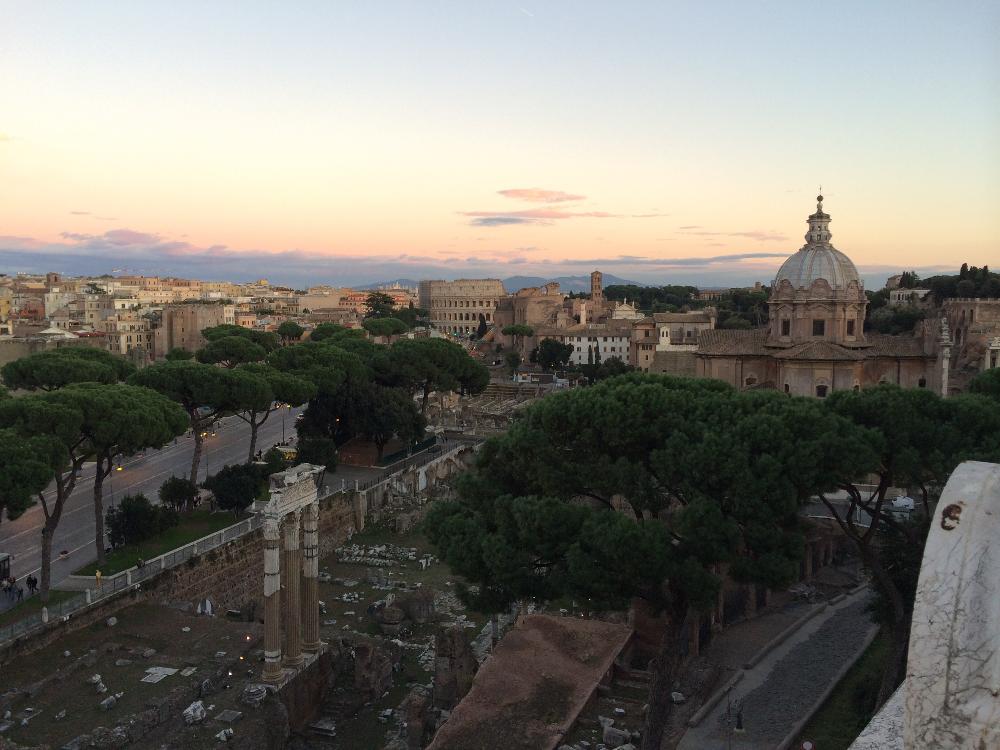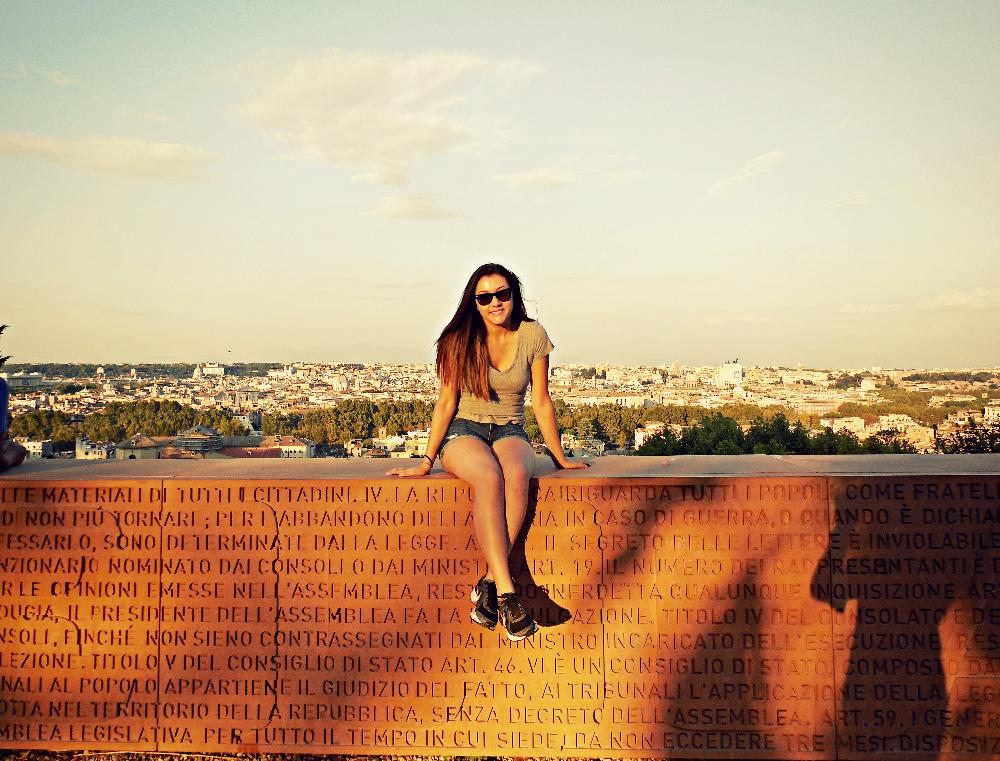 [youtube url]
Program
In order to have an idea of what classes are available at John Cabot University, you should visit the JCU course offerings web page and the course descriptions web page. You may also view the Roman Housing Booklet for further information about studying at JCU.

When looking for courses, be sure that you are looking at courses for undergraduate students only and that you are looking at classes in the correct term of study. You will need to be sure that you are registered as a full time student according to John Cabot University and Sacred Heart University. That means you will take 12-15 SHU credits (4-5 courses) while studying at JCU.

Course Credit

SHU approved courses taken at JCU will count towards your general graduation total. Courses will also factor into your cumulative Grade Point Average (courses are not available for Pass/Fail).

Internship Opportunities

John Cabot University offers students the opportunity to participate in internships either for or not for credit. JCU has many long standing and mutually beneficial agreements with international profit and non-profit organizations. In a credit bearing internship, JCU will provide you with an opportunity that relates to your field of student. You will work a total of 120-150 contact hours during the 14-week semester. Students will earn up to 3 credits. In a non-credit bearing internship, you will work for an international for-profit or non-profit organization. JCU will also help students find an internship that best suits their interests. If you are interested in this opportunity, please speak with your study abroad advisor prior to the program application deadline. For more information about internships please visit the JCU Internships web page.

Volunteer Opportunities

In addition to courses, JCU offers additional learning options to all its students. The opportunities include helping the homeless, working in a soup kitchen, helping abused women, assisting at a refugee center, working with shelter cats, or supporting an English-language library. JCU students have also been actively involved raising money for international relief efforts.

A popular volunteer opportunity is the Italy Reads program. Italy Reads is John Cabot University's community-based reading and cultural exchange program that began in 2009 with a grant from the National Endowment for the Arts for The Big Read Rome. You can sign up for Italy Reads prior to arrival. To register as an official Italy Reads 2012 participant, or to receive more information about Italy Reads, please e-mail italyreads@johncabot.edu or speak with Ms. Gina Spinelli at +39-06-68191223.

For more information about volunteer opportunities please visit the JCU Community Service web page.
Faculty
[text]
Accommodations
Housing is not included as part of your study abroad program fees

Housing is NOT included in your billable study abroad program fees. You will pay John Cabot directly.

PLEASE NOTE if you are registered for housing and withdraw before the program start date you will be held liable for a $1000 housing deposit .



There are several options for housing at JCU:

Option A: GIANICOLO RESIDENCE

The Gianicolo Residence is JCU's primary housing facility. It is home to a series of apartment-style student residences in Rome's Trastevere neighborhood. The residence combines the classic architectural features common to the neighborhood with modern amenities and furnishings. This learning and living community is just steps away from the Guarini campus and a short walk to the Tiber Campus Student Center and dining services. Apartments house between two and eight students and include a kitchen, bathroom(s) and a common living space. The building offers 24/7 security, a regular cleaning service, internet connection, and air conditioning. The Gianicolo Residence is home to the JCU Housing & Residence Life Office and houses Resident Assistants (RAs) throughout the building.

Kitchens are furnished to Italian standards (in terms of items, quality, and size): oven, cooktop, two refrigerators, washing machine and a service balcony. The common areas are luminous. The furniture and amenities are standard across all JCU Housing, including internet and independent heating.

Option B: VIALE TRASTEVERE

The Viale Trastevere Apartments are home to 12 individual apartments within an easy commute to the JCU Campuses (approximately a 20-25 minute walk or 15 minutes by public transportation). This housing option has the benefit of integrating into a building with local Italian neighbors. Each apartment is approximately 1700 square feet and accommodates nine students divided into two triple bedrooms, one double room and one single room with two full bathrooms, one equipped kitchen (including washing machine), and a spacious living-room with a sitting and dining area. The building features security such as a locked gate and a secondary locked door with security doors in each apartment with double locks. Resident Assistants and a JCU staff member will live at the Viale Trastevere Apartments to help students acclimate to their new neighborhood and life in Rome. While the building is not owned by JCU, the apartments will be managed directly by the Office of Housing and Residential Life.

The Viale Trastevere Apartments are convenient to public transportation including buses, tram line, and the Trastevere train station (with a direct train to Fiumicino International airport). Kitchens are furnished to Italian standards (in terms of items, quality, and size): oven, cooktop, two refrigerators, washing machine and a service balcony. The common areas are luminous and feature balconies. The furniture and amenities are standard across all JCU Housing, including internet and independent heating. Please note, in Viale Trastevere A/C and clothes Dryers are not available. Also, heating is restricted to times of operation under Italian regulatory laws and Internet is provided yet service is not guaranteed.

Housing Policies

Housing assignments are made at the discretion of John Cabot University. Students placed in John Cabot University housing are responsible for reading and abiding by the policies and procedures outlined in the Housing Policies and Procedures Handbook. More information about accommodations can be found in the JCU Roman Housing Booklet.

More information about housing at John Cabot can be located on the university's Accommodations web page.

Meals are NOT included as part of your study abroad program fees

You may practice you Italian cooking in your fully furnished kitchen, or purchase a meal plan at John Cabot University at your own expense. The Meal Plan is available to all enrolled students and can be used only at the Tiber Cafe in the Tiber Student Center. Participating students are issued vouchers that can be used for a full meal at lunchtime. If you wish to participate in the Meal Plan you must submit the online meal plan contract. You should be familiar with all of the terms and conditions of the Meal Plan as the contract is considered legally binding. If you wish to purchase a meal plan you can do so upon arrival. More information about meal plans at John Cabot can be located on the university's Meal Plan web page.
Costs
Spring 2017

Confirmation fee: You are required to submit a non-refundable $350 confirmation fee payable to "Sacred Heart University" two weeks after your acceptance. This confirmation fee secures your enrollment in SHU study abroad.

Sacred Heart University Student Accounts office will bill you for the following amounts: The total billable program cost due to Sacred Heart University is $19,425

*Fees include: Program orientation, arrival airport transfer, and mandatory basic international health insurance

Fees DO NOT inlclude: Travel to/from host country, housing, meals, major medical insurance, on-site course fees, audited courses, visa/resident permit fees, and all personal expenses

PLEASE NOTE: If you are registered for housing and withdraw before the program start date you will be held liable for a $1000 housing deposit.

Please speak with Financial Assistance to determine how your aid package will apply towards studying abroad.
Selection
[text]
Excursions
[text]
Scholarships
Scholarships are a great way to support the cost of your study abroad experience. In an effort to encourage you to study abroad, and to make a study abroad experience more accessible, the SHU Office of Study Abroad prepared a list of scholarships and financial resources. Please note that this is not a conclusive list but it will help you start your search process. The OGA encourages you to apply and take advantage of as many relevant scholarship opportunities as possible.
Testimonials

"Before coming to Sacred Heart University, I knew I wanted to study abroad in Italy for a full semester. With the help of the excellent staff of the Global Affairs office and the program they presented to me, they were able to make that dream a reality of mine. Studying abroad was easily the best experience I've ever had. The campus was small, but I've never felt a larger community. I stayed in a small and quaint town right outside of all the tourism of Rome, and it was amazing to think that 10 minutes away from my dorm was the Vatican. I fell in love with the city. Being in Italy for 4 months got me out of my comfort zone, it allowed me to travel to beautiful cities and countries, and it really gave me an amazing sense and view of the world around us. Whether you're interested in a full semester or even just a couple of weeks during the summer, I highly suggest you look into it because you will not regret it; you'll be making the right choice. And please, do not hesitate to contact me!"--Natalie Cioffari, Media major

"In my semester abroad in Italy, I was able to have once-in-a-lifetime opportunities, from attending mass with the Pope, to a conference with His Holiness the Dalai Lama. Stepping out from my native country and comfort zone has provided an opportunity to learn from other cultures, make my own decisions, foster meaningful friendships, and expand my professional network. It has provided me with memories that no one will ever be able to put into words, and an insatiable hunger for knowledge and learning. Take a leap of faith, grow your resume and your soul, and study abroad! My life has been forever changed, and you shouldn't let change scare you. I'll be here to help the entire way!" -- Leslie Taveres-Torres, Marketing major

"My study abroad experience is one I will never forget. Once I stepped off the plane in Rome I knew I had chosen the right place. I was able to travel more than I ever had in my life, while along the way meeting people I will never forget and finding adventure in every place I traveled. Rome became my second home and the people there became my second family. The city won my heart, with its beauty, food, hospitality, and history. Being able to reach out and help high school kids in Italy through a program ran by John Cabot University, Italy Reads, truly was amazing and made me feel even more welcomed by the Italians. Those 4 months in Rome with my 3 roommates became one of the highlights of my college career and even life. This experience made me grow as a more confident, open minded, and appreciative person." --Joe Massaro, Communications major

"In my time abroad I traveled to 10 countries and 15 cities in total. The four months I was in Rome (or traveling) was unforgettable and I was always amazed by the views and culture of every new place. Each country or city was a new adventure and experience that I will remember for the rest of my life. Aside from the traveling, I learned so much about myself and my major. The professors were superb and were always willing to work with me when I needed help. I could not have asked for a more remarkable experience and I can't wait for my next opportunity to go back! " Anna Leone, graphic design major

Contact
[text]
Location
Italy, along with Greece, is known as one of the birthplaces of Western culture. It is a synonym for its diverse periods of art and history spanning past a millennia. From the wine region of Tuscany and fashionable streets of Milan to the ancient Roman ruins of Pompeii and Sicily, every corner of the country is home to countless cultural diversions. In fact, Italy has more cultural UNESCO World Heritage Sites than any other country. No wonder it is often nicknamed Il Bel Paese — the beautiful country.

As the third most visited city in the European Union, Rome, Italy is constantly abuzz with street cafes, savory restaurants, and mesmerizing monuments. The Eternal City — as it's sometimes called — is home to many of the greatest artistic and historical treasures spanning western history.

Among the city's resources are an abundance of museums, fountains, churches, and architectural monuments. Some of Rome's most visited sites include the Colosseum, the Pantheon, the Vatican, and Michelangelo's Sistine Chapel. If you want to live "la vita bella" — the good life, there is no better place than "Roma."
Duration

August to December
January to May

To view the current academic calendar, please visit the John Cabot University Academic Calendar web page. Please note, all dates are subject to change. Do not book your flight until you have been accepted by the host university and the academic dates have been confirmed.
Overview
Upon acceptance to the program, you will be required to attend a mandatory pre-departure orientation. During this orientation, further details about the course and program details will be discussed. The pre-departure orientation will be conducted at the end of April for the fall term abroad and in late November/early December for the spring term abroad.

Upon arrival at John Cabot University you will attend mandatory orientation. This is an important and informative set of sessions organized by John Cabot University. Several activities that will allow you to navigate and explore the university campuses, JCU services and Rome while getting to know your fellow classmates! During your 2 or 3 days of Orientation, your schedule will include important information sessions that will give you the necessary tools to prepare you to start your academic program at JCU successfully. At orientation, JCU students are introduced not only to the University, but also to life in a foreign country and to academics in a multicultural environment. You will have the opportunity to meet students from different nationalities, faculty, and staff who will become an important part of your university experience! By the time JCU Orientation is finished, you will feel prepared, have registered for classes, made new friends, learned your way around the campuses and Rome, gotten your JCU ID Card, and much more.

Further JCU orientation details can be found on the University's Student Life web page.