This page is the brochure for your selected program. You can view the provided information for this program on this page and click on the available buttons for additional options.
Summer: SHU in Luxembourg
Luxembourg City, Luxembourg
(Outgoing Program)
Featured
Program Terms:
Summer

Budget Sheets
Summer

There are currently no active application cycles for this program.
This is your chance to study abroad at Sacred Heart University Luxembourg, a well-established campus in the heart of the European Union. This summer program will provide you with a comprehensive experience combining historical and business site-visits and course instruction. You will have the option to take 3 credits or 6 credits in a two to four week module. Regardless of the session(s) you choose, your program includes day trips to local important sites and course excursions to Paris and/or Amsterdam!

The SHU in Luxembourg program is housed in the Chamber of Commerce, right in the heart of the financial district of the city. The campus was established in 1991 as a SHU MBA site, and now also hosts SHU's undergraduate summer study abroad program. You will be taught either by SHU faculty from our Fairfield campus or with European faculty who reside in Luxembourg City.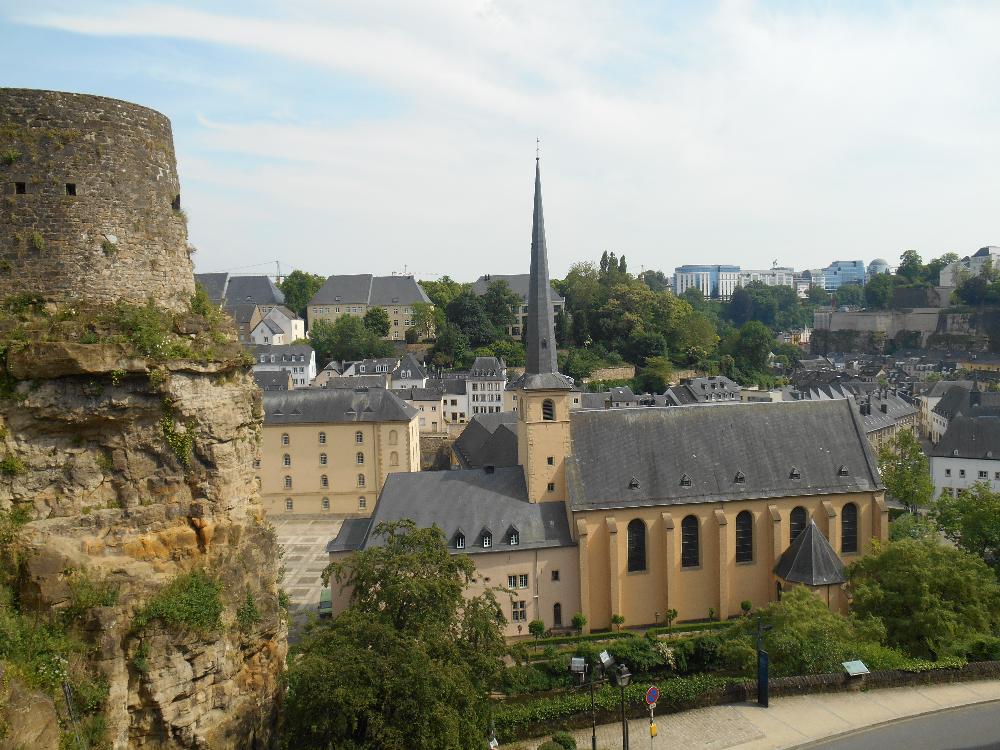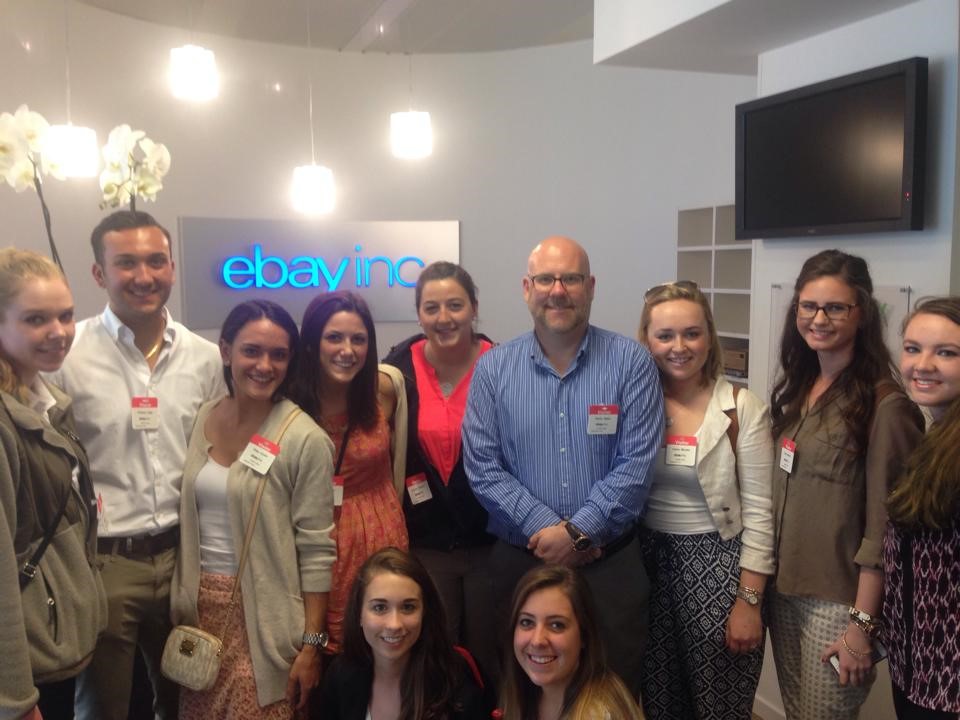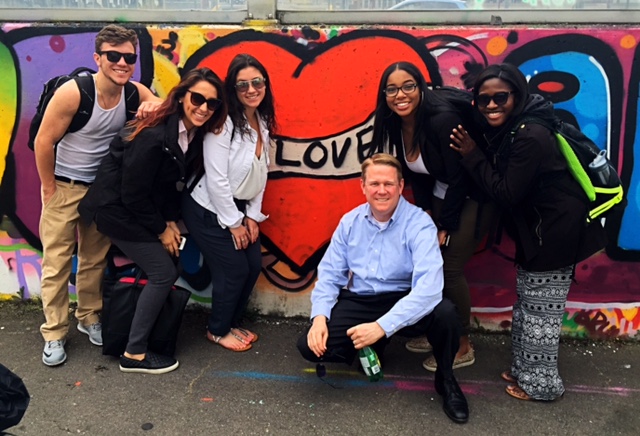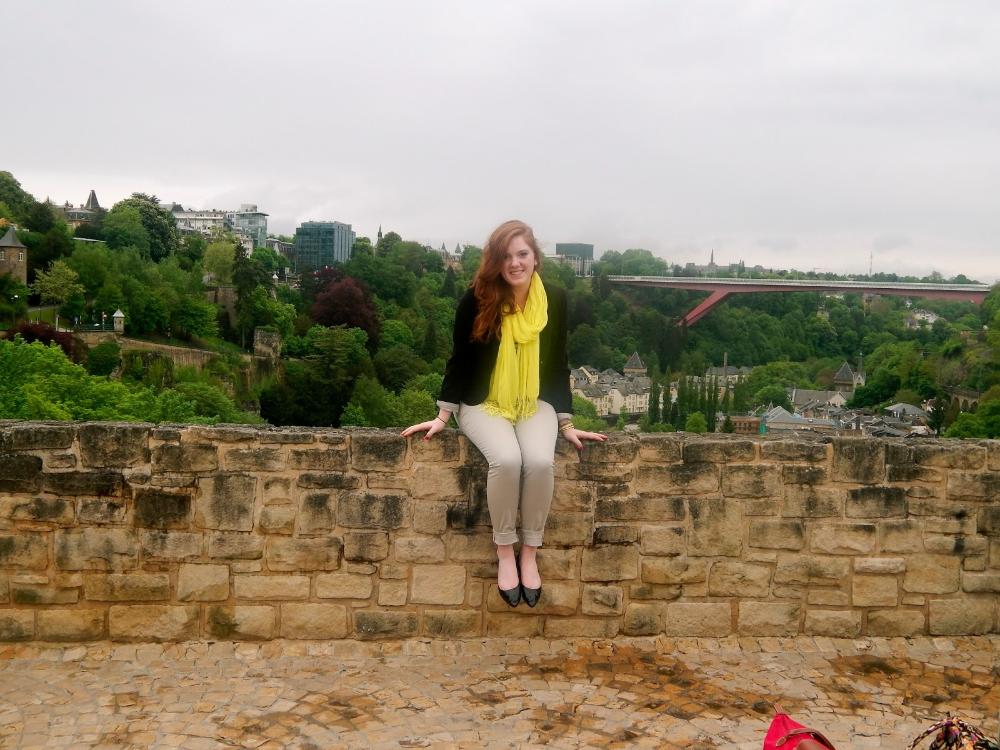 [youtube url]
Program
Courses are open to students of ALL MAJORS!

Each summer, SHU in Luxembourg offers both humanities and business courses so no matter your discipline you can take advantage of this unique program. Each course includes local site visits that will give you the opportunity to learn firsthand the lessons and theories of the classroom. There are three program options from which to choose:

Session I- Two week session: May 15 - May 29, 2016, three (3) credits
Session II- Two week session: May 29 - June 12, 2016, three (3) credits
Sessions I and II- Four week session: May 15 - June 12, 2016: six (6) credits

Course Options

Session I - each course is 3 credits

BU/ED/HS/SO 299 Intercultural Communications (Matthew Kaye)
MK 299 Marketing to European Consumers (David Taylor)
ENG 201 Experiencing Literature: Water into Wine, or Fortified Feelings expressed in Literature (Jeanine DeFalco)

Session II - each course is 3 credits

MGT 299 Social Entrepreneurship: A Force for Social Change (Leanna Lawter) (This course can ALSO count as an MK elective)
AC 222 Managerial Accounting (Stephen Scarpatti)
PH 299 Philosophy of War (Caitlin Merritt)

Course Credit

Some classes do have prerequisites; please see course description for more information. This course(s) will count towards your general graduation total. This course(s) will also factor into your cumulative Grade Point Average (course is not available for Pass/Fail).
Faculty
[text]
Accommodations
Housing is included as part of your study abroad program fees

Jean XXIII Residence

You will stay in the Jean XXIII Residence. Please note, housing placements are randomized. Jean XXIII Residence is a former seminary, located in the same district (called "Kirchberg") as the Chamber of Commerce where your courses will take place (15 minute walk or short bus ride (one stop only) on bus number 12). The residence is spacious, calm and surrounded by a park. Some meals are included as part of your study abroad program fees

On most days, one group meal will be included in your program fees. This meal is usually lunch. Exceptions include when in Paris/Amsterdam, on day-long excursions, or free days. There will also be 5 group dinners included. When meals are not included, you will have the opportunity to explore local restaurants, or dine in the cafeterias adjacent to your accommodations. Upon arrival, a schedule of included meals will be provided.

Transportation

Luxembourg bus system is modern, safe, comfortable and convenient to use. Basically, all bus lines cross in a city center hub called "Hamilius". Stanislas, your program director, will provide you with bus passes, appropriate info and will walk you (drive with you) through the system. Students staying at Youth Hostel will use bus number 9 or 14 to get to the city (2 stops only) and then will take bus to "Kirchberg" district, where the Chamber of Commerce is located (3 stops only). Total travel time, including walking to and between bus stops, is about 30 minutes. There are several bus lines of choice (number 13, 1, 7 or 16, 18). Students staying in Jean XXIII Residence can walk to the Chamber of Commerce (15 minute walk). Stanislas will provide you with the map and will show you the way, or alternatively can ride the bus number 12 (one stop only).
Costs
Confirmation fee: You will be asked to submit a non-refundable $250 confirmation fee payable to "Sacred Heart University" two weeks after your acceptance.

Billable program costs: The Sacred Heart University Student Accounts office will bill you for the following amounts:

Session 1 or 2: Three (3) Credit Course Sequence The total billable program cost due to Sacred Heart University is $4815

Sessions I AND II: Six (6) Credit Course Sequence

Part-time SHU tuition rate (6 credits) - $3600
Accommodations/Program fee* - $5800
Registration fee - $115

The total billable program cost due to Sacred Heart University is $9515

Welch Waiver

If you are a College of Business student (at SHU), currently enrolled in The Welch Experience, and have not yet utilized your study abroad tuition credit you are exempt from paying the tuition portion of the program cost ($1,800) when taking one business course. To repeat, you will ONLY receive the waiver if you are taking a business course.

*Fees include: Program orientation, local program transportation, housing in shared accommodations, some meals, program excursions, and mandatory basic international health insurance

*Fees DO NOT include: Travel to/from host country, some meals, major medical insurance, visa/resident permit fees, and all personal expenses

Please speak with Financial Assistance to determine how your aid package will apply towards studying abroad.
Selection
[text]
Excursions
In addition to taking classes, you will have course specific excursions you will attend. Past excursions have included:

Skype or Amazon headquarters
Boefferding Brewery
eBay headquarters
Luxembourg Parliament
Cathedrals, monuments and other various cultural and historical sites

You will also have the chance to visit other countries as part of the program, including an overnight stay in either Paris or Amsterdam! Session I includes a weekend course excursion to Paris and Session II includes a weekend course excursion to Amsterdam. If you attend both sessions, you will visit both cities.
Scholarships
Welch Waiver

If you are a College of Business student (at SHU), currently enrolled in The Welch Experience, and have not yet utilized your study abroad tuition credit you are exempt from paying the tuition portion of the program cost ($1,800) when taking one business course. To repeat, you will ONLY receive the waiver if you are taking a business course.
Testimonials
"Studying abroad was the best decision I've made thus far. I made countless memories and created amazing friendships that I will cherish forever. I went out of my comfort zone and became a more independent, cultured and self-sufficient person. Studying abroad is one of the best opportunities one can become involved in. I learned a great amount of history, which only helped me gain further knowledge in my major. I've seen things that I've read about and dreamed of seeing. I definitely accomplished a lot in the two short weeks I was in Europe." - Michelle Scatamacchia, history major

"I decided to sign up for the sign up to study abroad on whim, and I have no regrets. The experience that I had exceeded from my expectations. Europe was a county that I always wanted to visit, when I found out that there was a study abroad program located in Luxembourg, I knew I had to sign up. Although I wished I was able to stay longer I do cherish the experience, friendships and memories I made in two weeks I was abroad." Marissa Binuya, accounting major

"Study abroad was the best experience of my life. I went for two weeks to Luxembourg when I was a junior, and I wish I had done it sooner. Those two weeks exposed me to a life that I can't get enough of. Traveling the world with a big group of friends, what more could a person ask for? I wish I had the courage to go sooner, so I would have had enough time to do a whole semester abroad." Rachel Smith, marketing major
Contact
[text]
Location
Luxembourg City is the cultural, political, and social heart of the country. Not only is it the country's capital, it is also one of the three capitals of the European Community (the other two being Strasbourg and Brussels). Luxembourg City is cosmopolitan city and at the center of a thriving banking and corporate community. Not only that, the city is surrounded by magnificent historical fortifications classified as a UNESCO World Heritage site. The City of Luxembourg is served by an efficient network of buses and the main center of the city is very compact and eminently walkable. It is also a perfect location for day trips to France and Germany via train.
Duration
2 weeks or 4 weeks each summer
Overview
Located at the crossroads of Germanic and Latin cultures, the Grand Duchy of Luxembourg is a landlocked country bordered by Belgium, France, and Germany. It is the only Grand Duchy in the world and is the second smallest of the European Union member states. Though too small for its full name to fit on most European maps, pint-sized Luxembourg — only 2586 sq. km — is wonderfully diverse, filled with lush highlands and valleys in the north and ancient forested landscape to the east. With a strategic location at the heart of Western Europe, more natural beauty than you might expect in given its size, and as one of the top three richest countries in the world, Luxembourgers enjoy a very high standard of living. Luxembourg has a lot of charm and its people are justifiably proud of their country. The nation's motto, "Mir wëlle bleiwe wat mir sinn" (We want to remain what we are), underlines the uniqueness of Luxembourg.